Batman Will Travel to the Fortnite Universe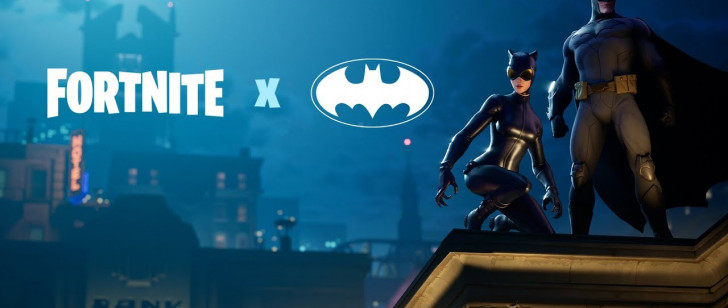 As it's been revealed, Epic Games and DC Comics plan an ambitious crossover. The Dark Knight will enter Fortnite's reality.
Last April, DC Comics and Epic Games collaborated to deliver probably the most sensational crossover since Avengers: Endgame. In their collective effort, Batman became the central hero of Fortnite.
The comic book features six episodes of the story. And for those who enjoy nice and sleek long reads with cinematic narrative and awesome illustrations, there will be a single hardback novel to comprise all six stories.
So, what's the story? The Dark Knight and some other personas from Gotham somehow teleported to Fortnite's island. Apart from Bruce Wayne, you'll also see Catwoman, Harley Quinn, and even Lex Luthor making cameos.
What's really intriguing is that we'll get to learn more about the story behind Fortnite's events. Batman will personally interrogate Fishstick and other characters from the game.
Another half of the intrigue comes from the fact that Batman suffers from amnesia. He doesn't remember his personality at all. But he knows he should somehow get back home.
As his investigation unfolds, we are promised to learn some shocking facts about the world of Fortnite. Facts, which have never been voiced previously.
The hardback copy of the novel will be available at a $24.99 price. It is classified as a collectible. But there's also a digital version of the novel available for readers who have a DC: Comics online store subscription.
Earlier this September, Fortnite launched Chapter 2 of Season 8. This time, you're challenged to fight macabre interdimensional beings and destroy paranormal cubes.
Which characters would you also like to see in Fortnite? Let us know in the comments!