Exploring Adoption in Skyrim: A Guide to Embracing Parenthood
As a Dragonborn in Skyrim, you often possess the power to slay dragons and change the course of history. However, within the vast world of Skyrim, you also have the heartwarming opportunity to provide a loving home for the numerous children who have been left homeless or orphaned. This unique departure from epic battles and treasure hunts adds a rich dimension to your gaming journey.
Starting Your Adoption Journey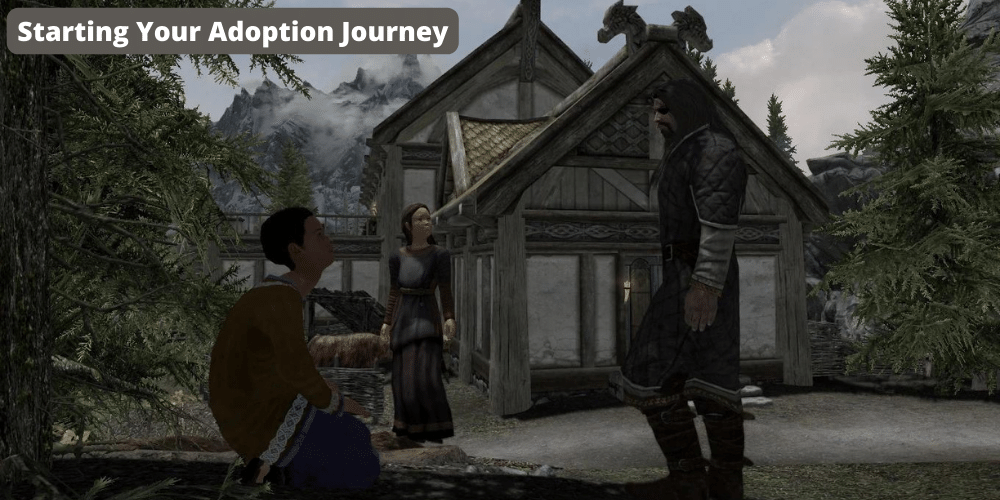 The incorporation of the Hearthfire DLC brought about the adoption feature in Skyrim. However, before you can venture to adopt, you need to secure a home. You can either purchase a house or build your own homestead. In either scenario, you need to ensure your home is child-friendly with a Child's Bed and Dresser or Child's Room.
Unlocking Adoption Opportunities
The "Consider Adoption" letter that starts your adoption journey only arrives after you complete the Dark Brotherhood questline, specifically the "Innocence Lost" quest. This quest involves agreeing to assist Aventus Aretino in Windhelm. After some time passes post-completion, you'll receive the Consider Adoption letter, inviting you to visit Honorhall Orphanage in Riften and contemplate adoption.
Adopting from Honorhall Orphanage
In Honorhall Orphanage, you will find four adoptable children – Samuel, an earnest Imperial boy; Francois Beaufort, another young Imperial boy longing for his parents' return; Hroar, a strong-hearted Nord boy; and Runa Fair-Shield, a hardworking Nord girl. You're free to choose any child based on their stories and personalities.
Adoption beyond Honorhall Orphanage
If you'd prefer not to engage in the Dark Brotherhood narrative, fear not; the cities of Skyrim are home to other adoptable children such as Alesan in Dawnstar, Sofie in Windhelm, Blaise outside of Solitude and Lucia in Whiterun. Like children in Honorhall Orphanage, these kids have their own stories that make them uniquely endearing.
Adopting the Orphans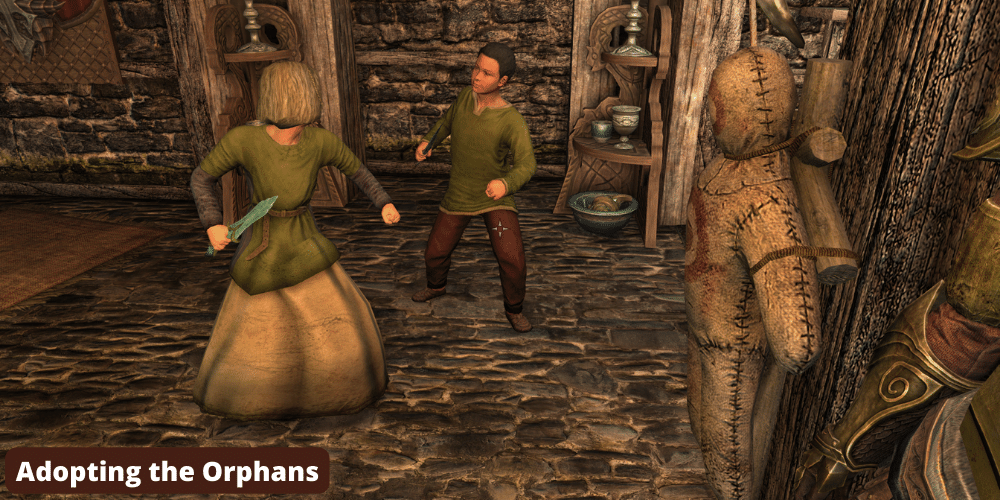 Within Skyrim's cities, there are fifteen children who will end up in Honorhall Orphanage following unfortunate circumstances involving their parents. These children introduce newer adoption opportunities, making it evident that the creators of Skyrim thoroughly immersed themselves in the dynamics of adoption, offering players a vast array of choices.
The role of a parent in Skyrim might be challenging yet rewarding. The beauty of this feature is that it adds a wholesome layer to the Dragonborn's character, portraying them as protectors not just in the field of battle but also in the realm of life. With such depth in adoption opportunities, Skyrim exemplifies the importance of choice and responsibility in a fantasy setting, thereby enhancing the gaming experience manifold.