Final Fantasy XIV to Get Electric Guitars – Both Real and Virtual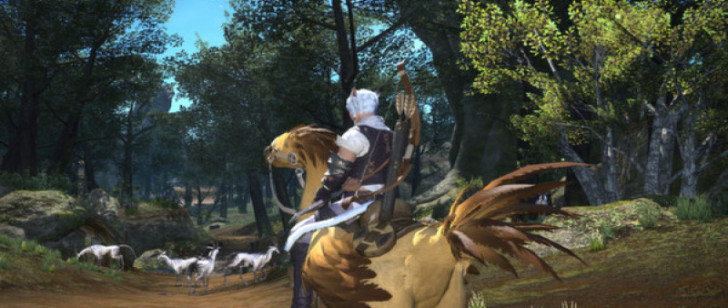 As Final Fantasy XIV impresses with its rock soundtrack with especially rich electric guitar sound in it, it's logical that it takes this advantage to market. It was announced recently that Fender, that iconic manufacturer of electric guitars, partners with Square Enix to release a Final Fantasy XIV-branded guitar very soon.
The guitar in question will be a designer version of the iconic Fender Stratocaster, with a game logo on the neck and the body painted in purple and blue along with black. Probably bands playing fantasy-infused symphorock or similar styles will adore this design that looks even greater with a vintage-styled hardshell case. Even game references aside, it's one of the most impressive versions of Stratocaster that has ever existed.
On the other hand, the players of the game will also be able to play an exclusive electric guitar – this time a virtual one. A bard in a virtual world playing a copy of Fender Stratocaster will be able to make the most use out of it. For example, one can pick slides, use mute effects, select between five audio tones, and feel like they are actually playing music. It can also be added to your home accessories within the game. Not the most expected, but quite logical a partnership.