The Unforgettable Adventure: Top-5 FINAL FANTASY VII Alternative Games
For fans of the legendary FINAL FANTASY VII, finding a similar game that captivates the heart and mind can be quite the challenge. The perfect blend of an engaging story, immersive gameplay, and a fantastical world has left a lasting impact on the gaming community. Although nothing can truly replace the magic of FINAL FANTASY VII, we have compiled a list of five alternative games that may provide a similar experience. These games, while unique in their own way, carry a certain essence of FINAL FANTASY VII that will surely captivate fans of the classic RPG.
Chrono Trigger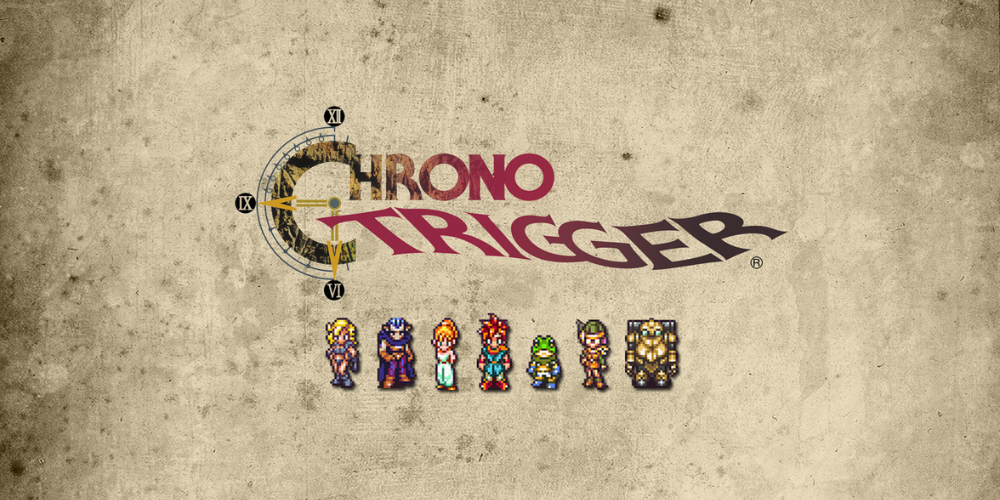 Chrono Trigger, a game often hailed as one of the best RPGs of all time, has been enchanting players since its release in 1995. Developed by Square (now Square Enix), the game features an engaging time-traveling story, lovable characters, and a world brimming with adventure.
Gameplay
Chrono Trigger's gameplay entails controlling a party of characters in both exploration and battle. The game uses an Active Time Battle system, similar to that of FINAL FANTASY VII. Players can choose to wait for an action gauge to fill up, allowing them to execute commands in real time, or opt for a more strategic, turn-based approach. This flexibility in the gameplay style caters to a variety of preferences.
Story
Chrono Trigger follows the journey of Crono, a young swordsman, and his companions as they travel through time in an attempt to prevent the apocalypse. Throughout their journey, the party encounters various challenges and meets a diverse cast of characters, each with their own unique skills and stories. The game's narrative is complex and full of twists and turns, ultimately leading to one of multiple possible endings based on the player's actions and choices.
Setting
The world of Chrono Trigger is a vibrant and diverse one, with players traveling across different eras, each with its own unique environment and history. From prehistoric jungles to futuristic cities, the game's settings are rich and immersive, drawing players into the story and enticing them to explore every nook and cranny.
The Legend of Dragoon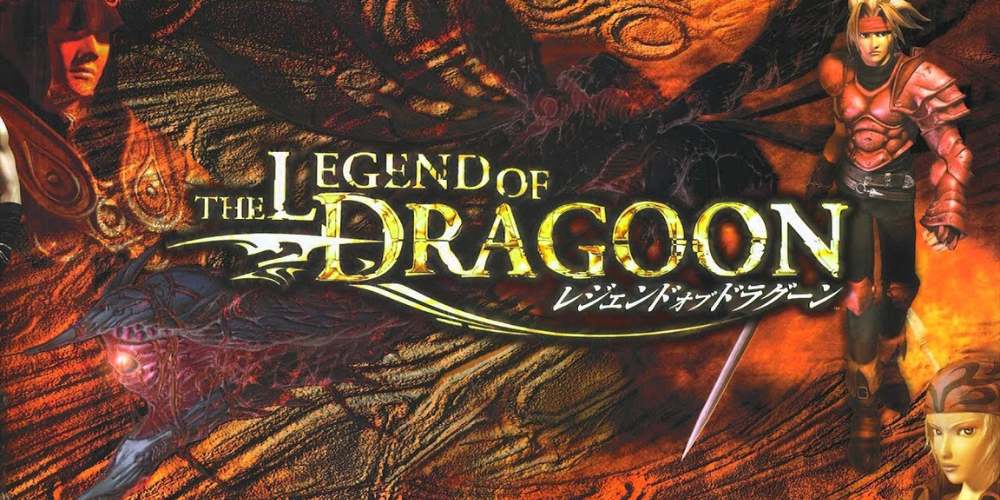 The Legend of Dragoon, released in 1999 by Sony Computer Entertainment, is a hidden gem of the RPG genre. Featuring a captivating story, unique battle mechanics, and a rich world, this game is a must-play for fans of FINAL FANTASY VII.
Gameplay
The Legend of Dragoon's gameplay is a mix of exploration, puzzle-solving, and combat. The combat system is turn-based, with a unique feature called Additions. Additions are combo attacks that require players to press a series of buttons at a specific time. Successfully executing additions deals more damage and levels up the character's skills.
Story
The game follows the journey of Dart, a young warrior seeking revenge for the death of his parents. Along the way, he discovers a power called Dragoon, which allows him to transform into a powerful armored warrior. Together with a diverse group of companions, Dart faces a sinister plot that threatens to destroy the world.
Setting
The Legend of Dragoon is set in a beautifully crafted world called Endiness, which is divided into four nations with their own distinct cultures and histories. The game's world is full of vibrant environments and interesting characters, making exploration a rewarding aspect of the game.
Xenogears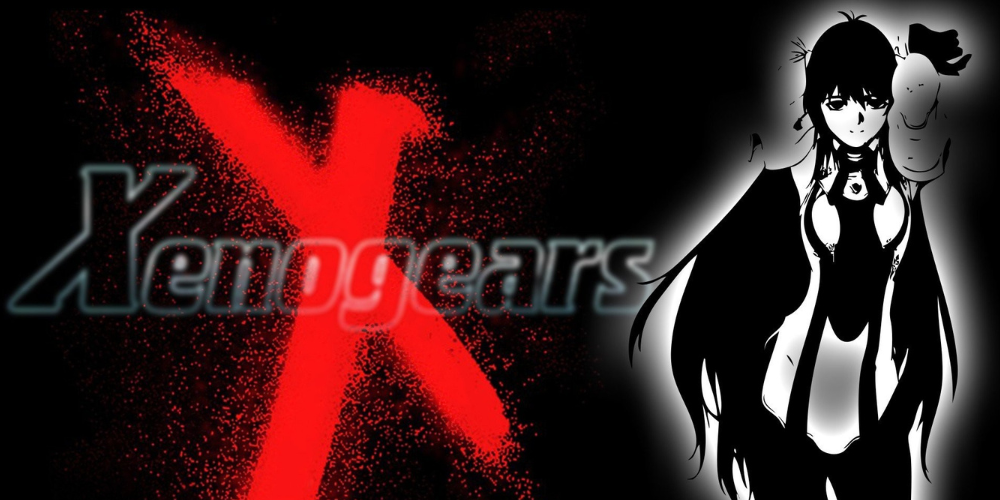 Xenogears, another classic RPG from Square, offers a deep and engaging story, innovative combat mechanics, and a world that begs to be explored. Released in 1998, this game has garnered a dedicated fan base and is considered a cult classic.
Gameplay
Xenogears' gameplay consists of both character and mech combat. Characters can participate in turn-based battles, utilizing a unique combo system that allows players to chain attacks together for increased damage. Mech combat, on the other hand, is more strategy-based, with players managing fuel and ammo resources to execute powerful attacks.
Story
The story of Xenogears revolves around Fei Fong Wong, a young martial artist who becomes entangled in a conflict involving ancient weapons called Gears. As Fei and his allies uncover the truth behind the war, they discover a larger conspiracy that threatens the very existence of their world.
Setting
Xenogears takes place on a world divided into multiple nations, each with its own distinct culture and history. The game's environments range from lush forests to sprawling cities, providing players with a vast world to explore and uncover its many secrets.
Lost Odyssey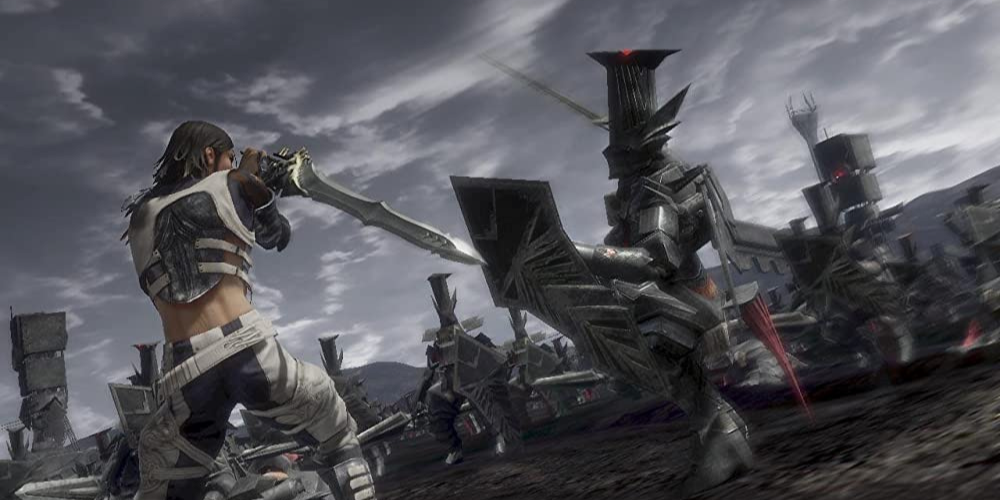 Lost Odyssey, an Xbox 360 exclusive released in 2008, is a traditional JRPG created by Hironobu Sakaguchi, the creator of FINAL FANTASY. With an emotional story, turn-based combat, and a world rich with lore, Lost Odyssey is a game that fans of FINAL FANTASY VII should not miss.
Gameplay
Lost Odyssey's gameplay features traditional turn-based combat, with players managing a party of characters and their various abilities. The game also includes a unique "ring system," where players can equip rings with various effects to enhance their characters' abilities in battle.
Story
The story of the Lost Odyssey follows Kaim Argonar, an immortal who has lived for a thousand years. Suffering from amnesia, Kaim embarks on a journey to uncover his past and the truth behind his immortality. Along the way, he meets other immortals and a cast of memorable characters, each with their own stories and struggles.
Setting
Lost Odyssey's world is a blend of magic and technology, with a deep history that spans thousands of years. Players will explore a variety of environments, from lush forests to bustling cities, uncovering the mysteries of the world and the characters that inhabit it.
Suikoden II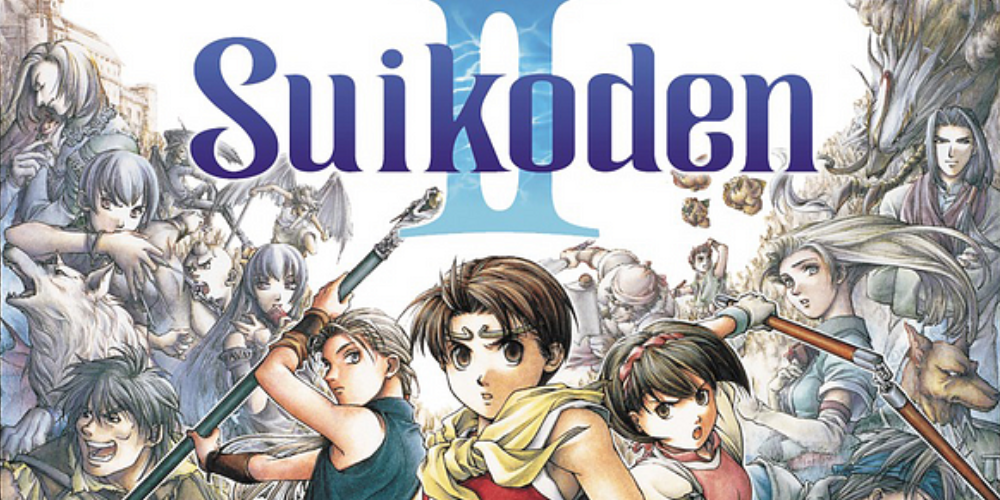 Suikoden II, released in 1998 by Konami, is another classic RPG that has garnered a dedicated following. With a deep and emotional story, a unique recruitment system, and large-scale battles, Suikoden II is a game that will appeal to fans of FINAL FANTASY VII.
Gameplay
Suikoden II's gameplay features traditional turn-based combat, with players controlling a six-member party. One of the game's unique features is the recruitment system, which allows players to recruit over 100 characters throughout the game, each with their own abilities and stories. Additionally, the game features large-scale tactical battles, where players command armies to engage in strategic warfare.
Story
The story of Suikoden II centers around Riou, a young soldier who becomes embroiled in a violent political struggle. As Riou, players must navigate the complexities of war, betrayal, and friendship, ultimately leading a rebellion against a tyrannical leader. The game's narrative is deep and emotional, with multiple endings depending on the player's choices and actions.
Setting
Suikoden II takes place in a world rich with diverse cultures and histories. The game's world is vast and varied, with players traversing through peaceful villages, bustling cities, and dangerous dungeons. Exploration is a key aspect of the game, as players are encouraged to uncover the world's many secrets and recruit its numerous inhabitants.
Bottom Line
While nothing can truly replace the magic of FINAL FANTASY VII, these five alternative games offer a similar essence and captivating experience. With their engaging stories, innovative gameplay mechanics, and immersive worlds, these games are sure to provide a memorable adventure for fans of FINAL FANTASY VII. So, embark on a new journey and discover what these classic RPGs have to offer.